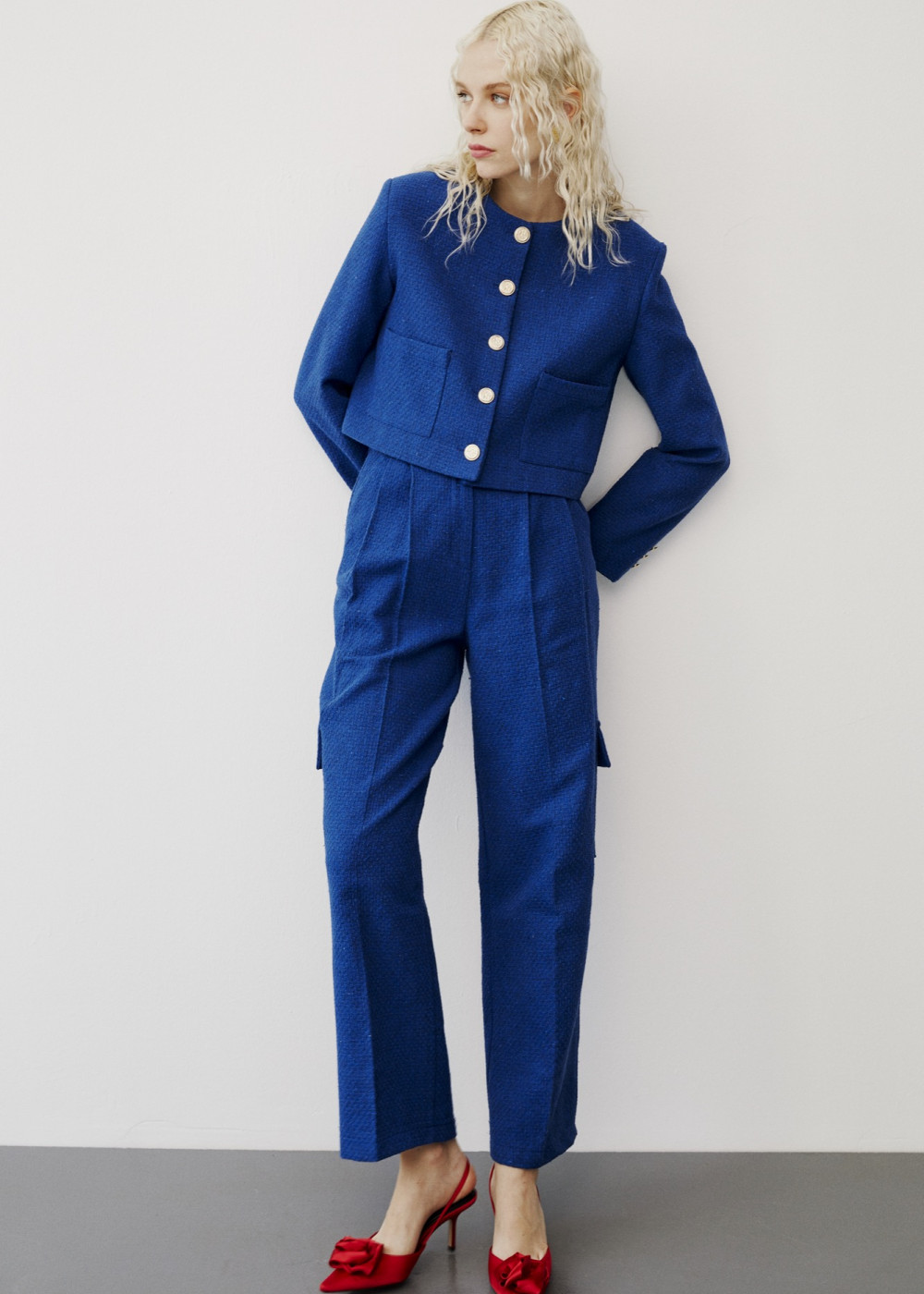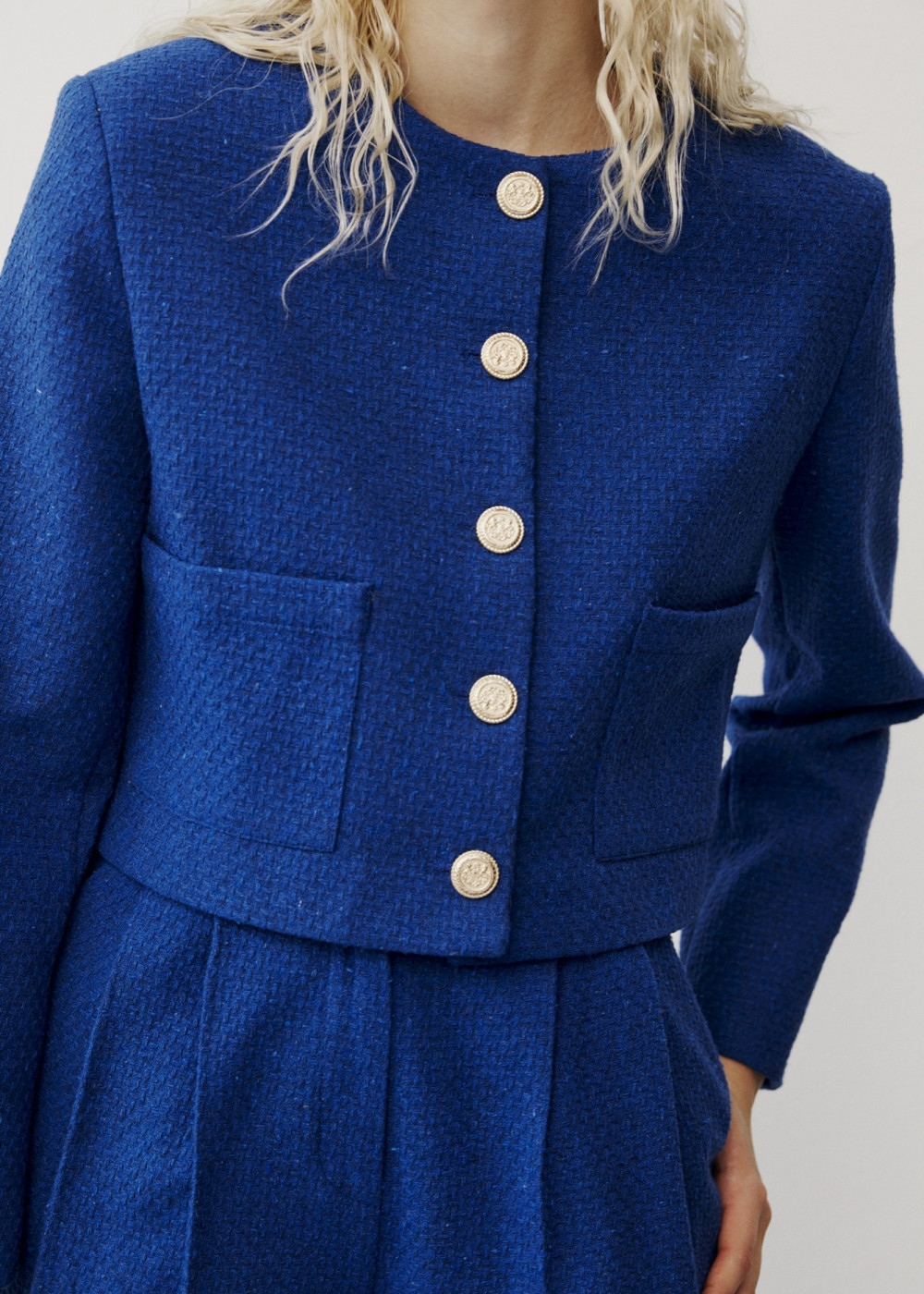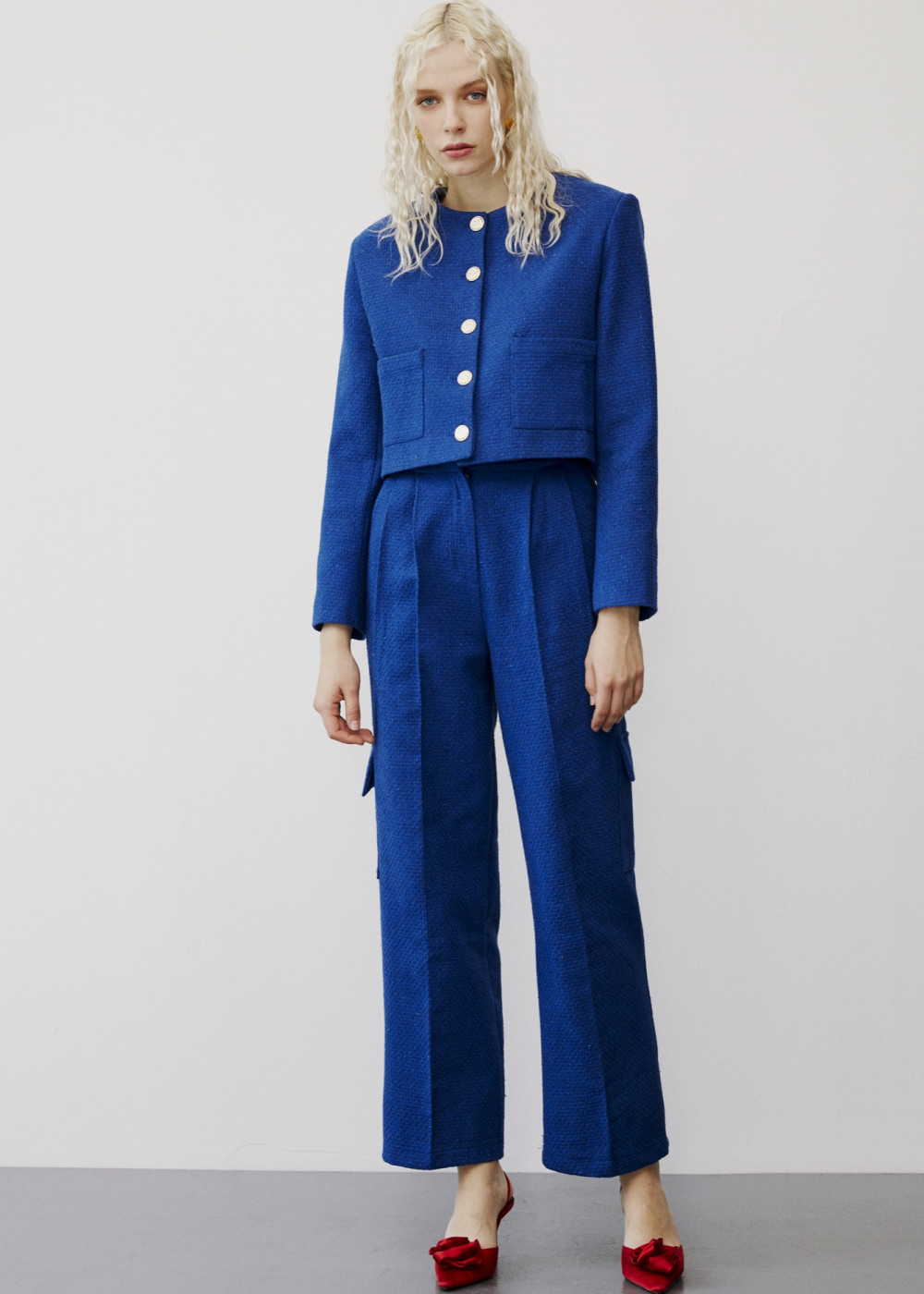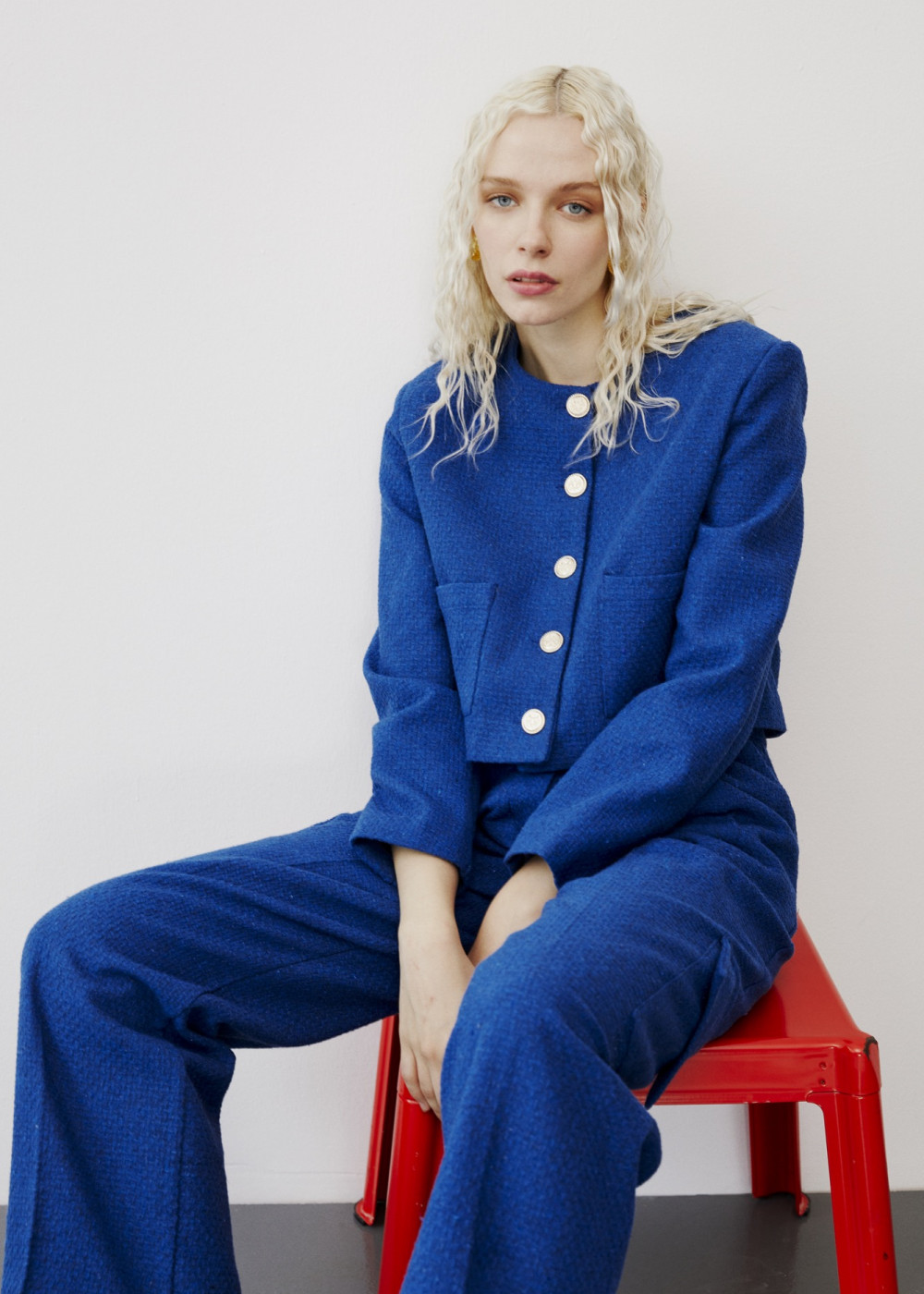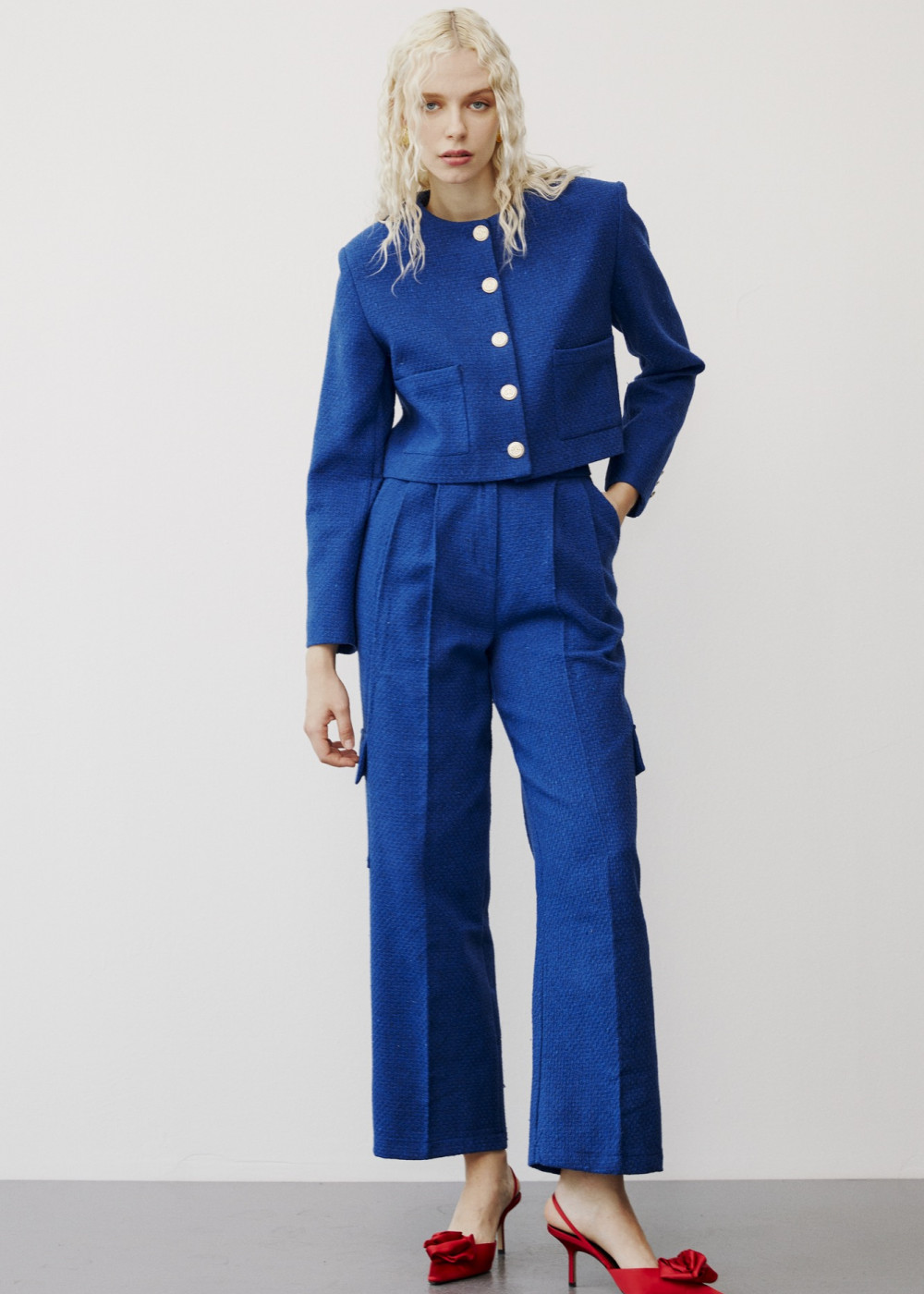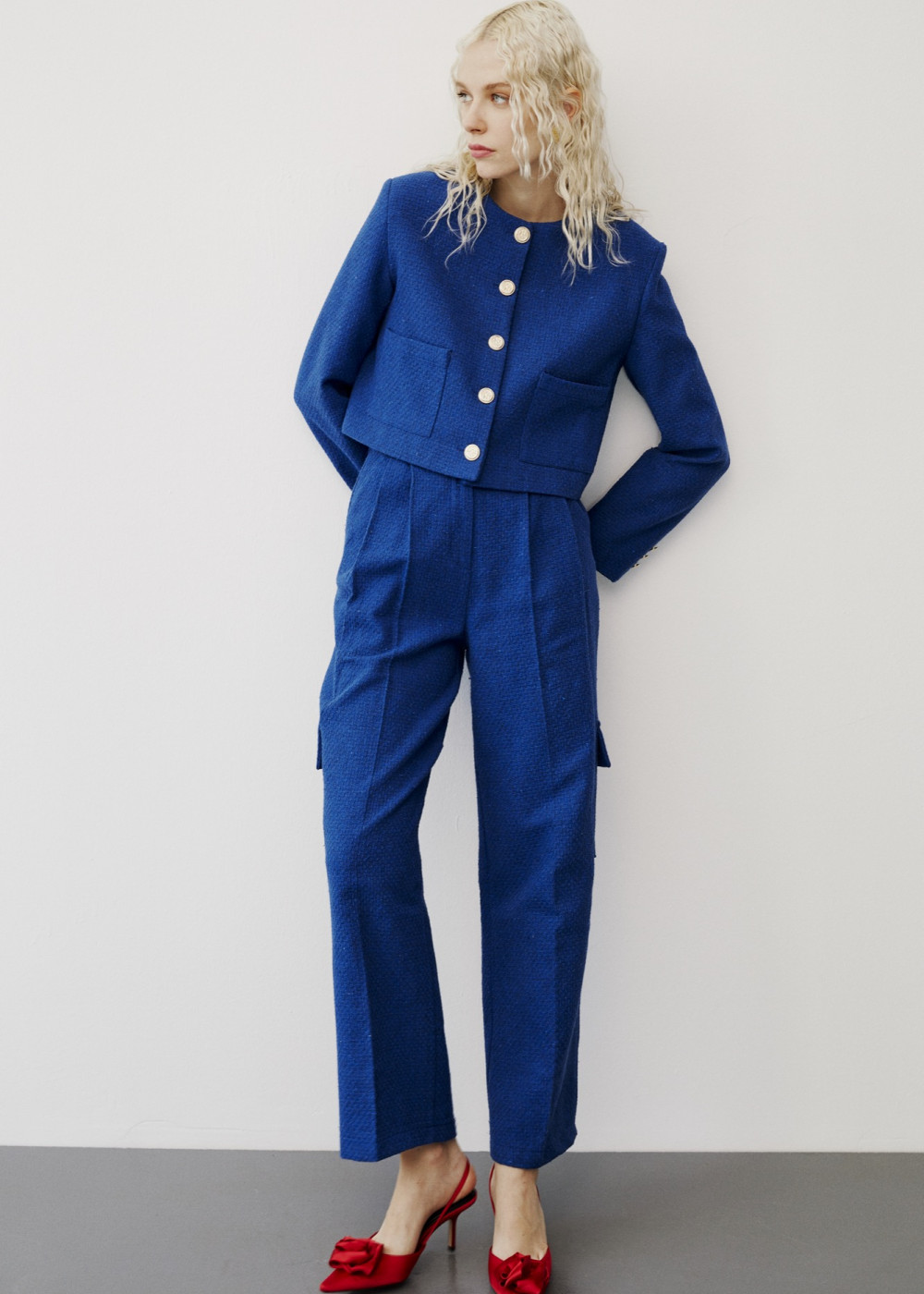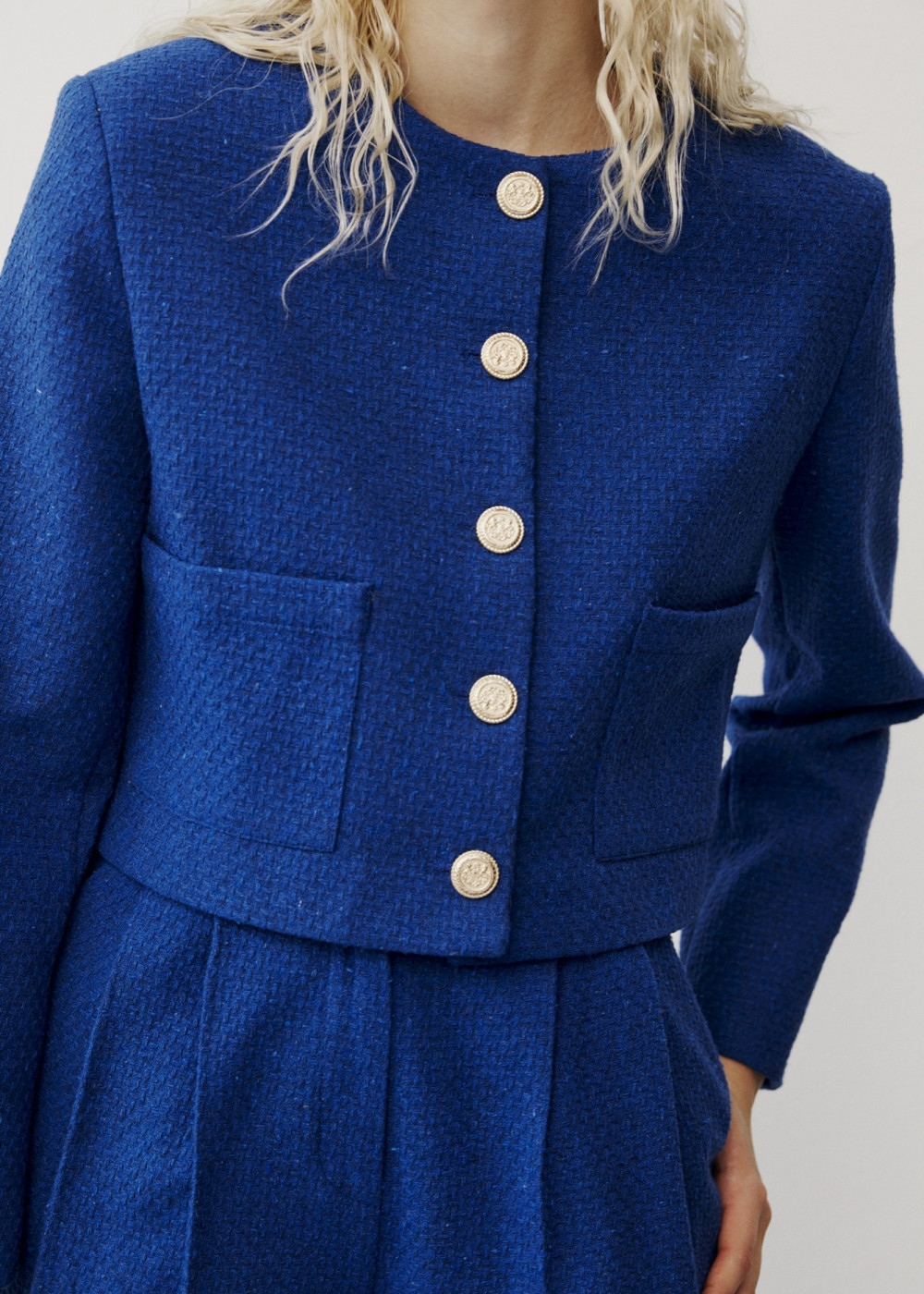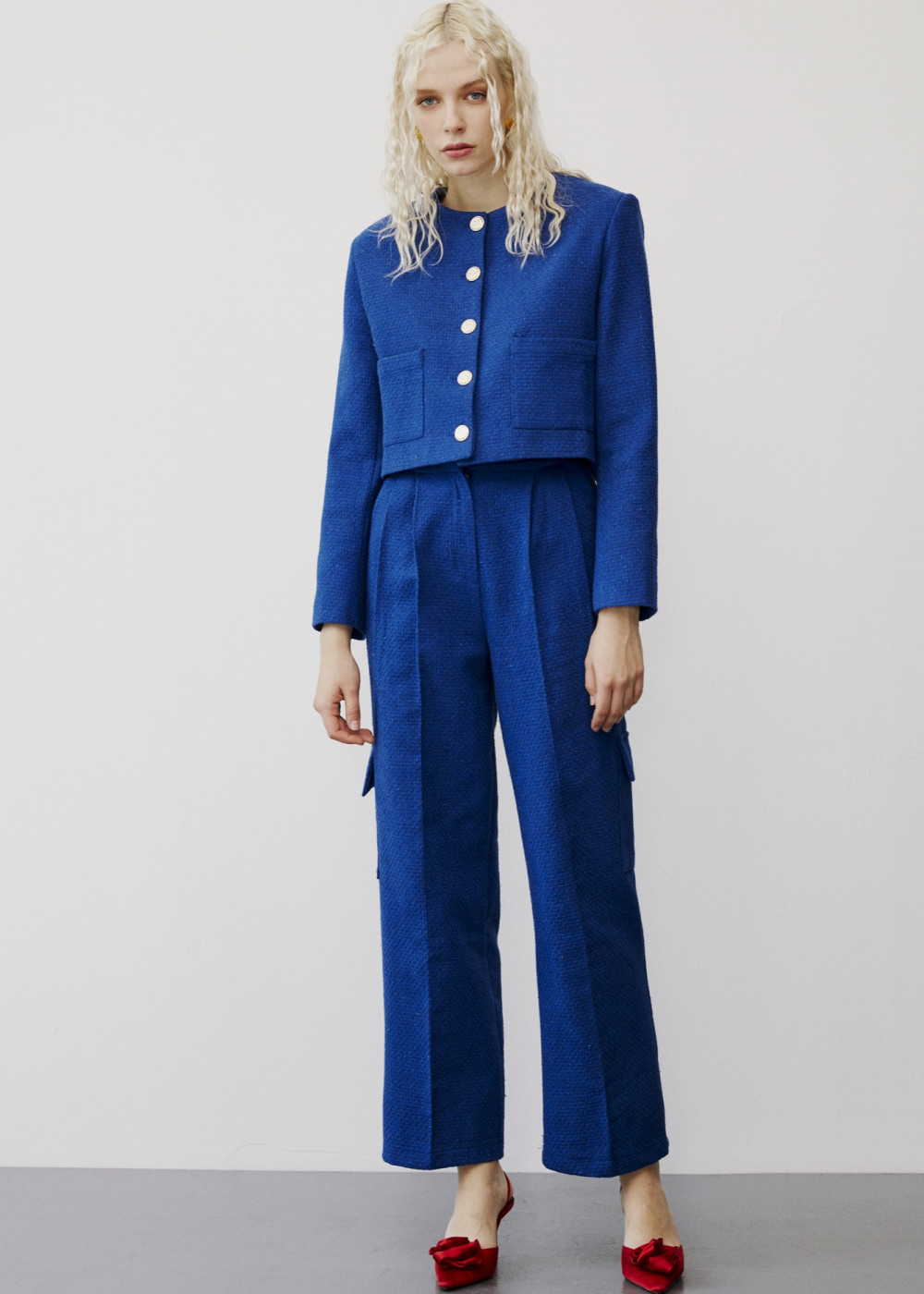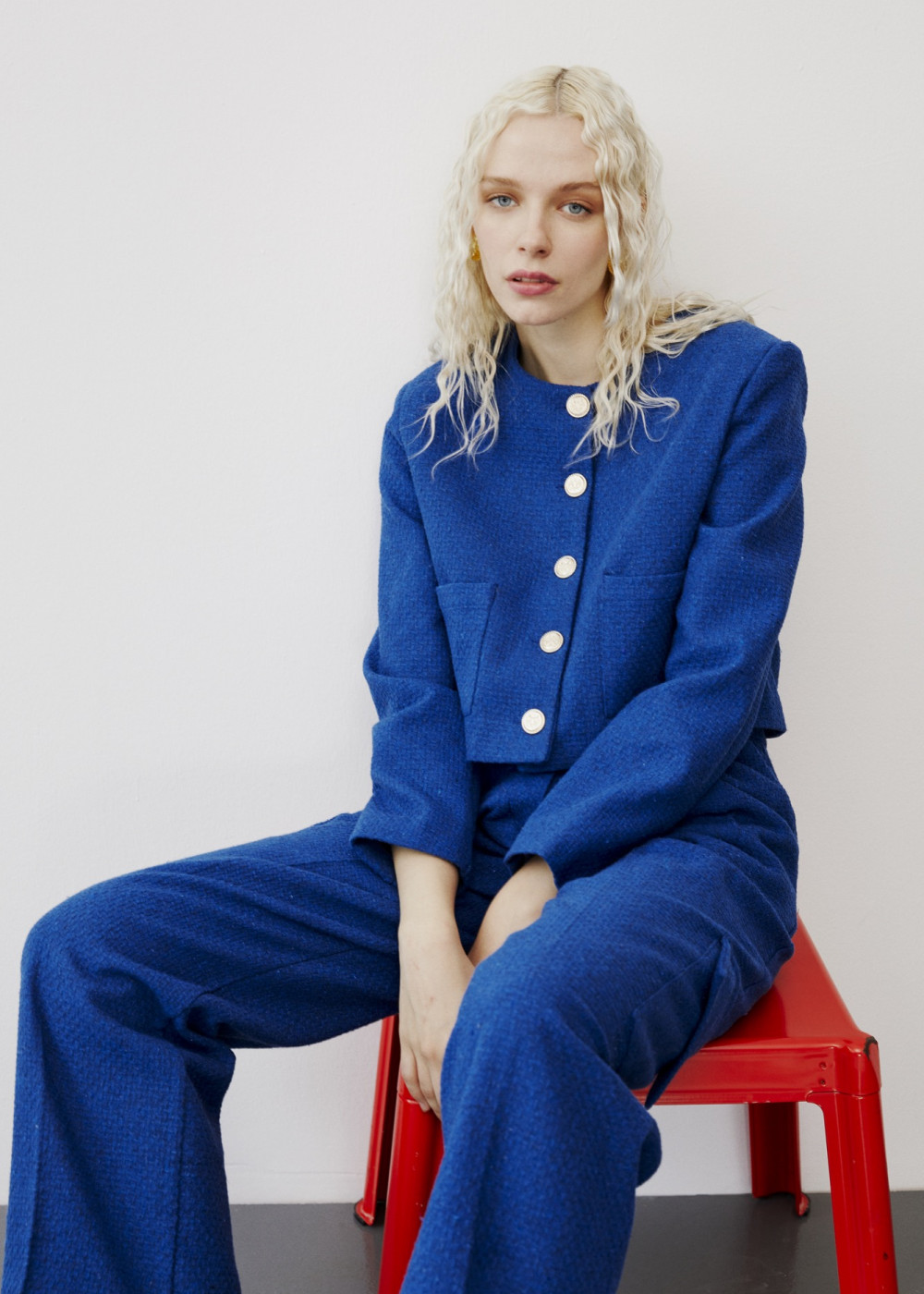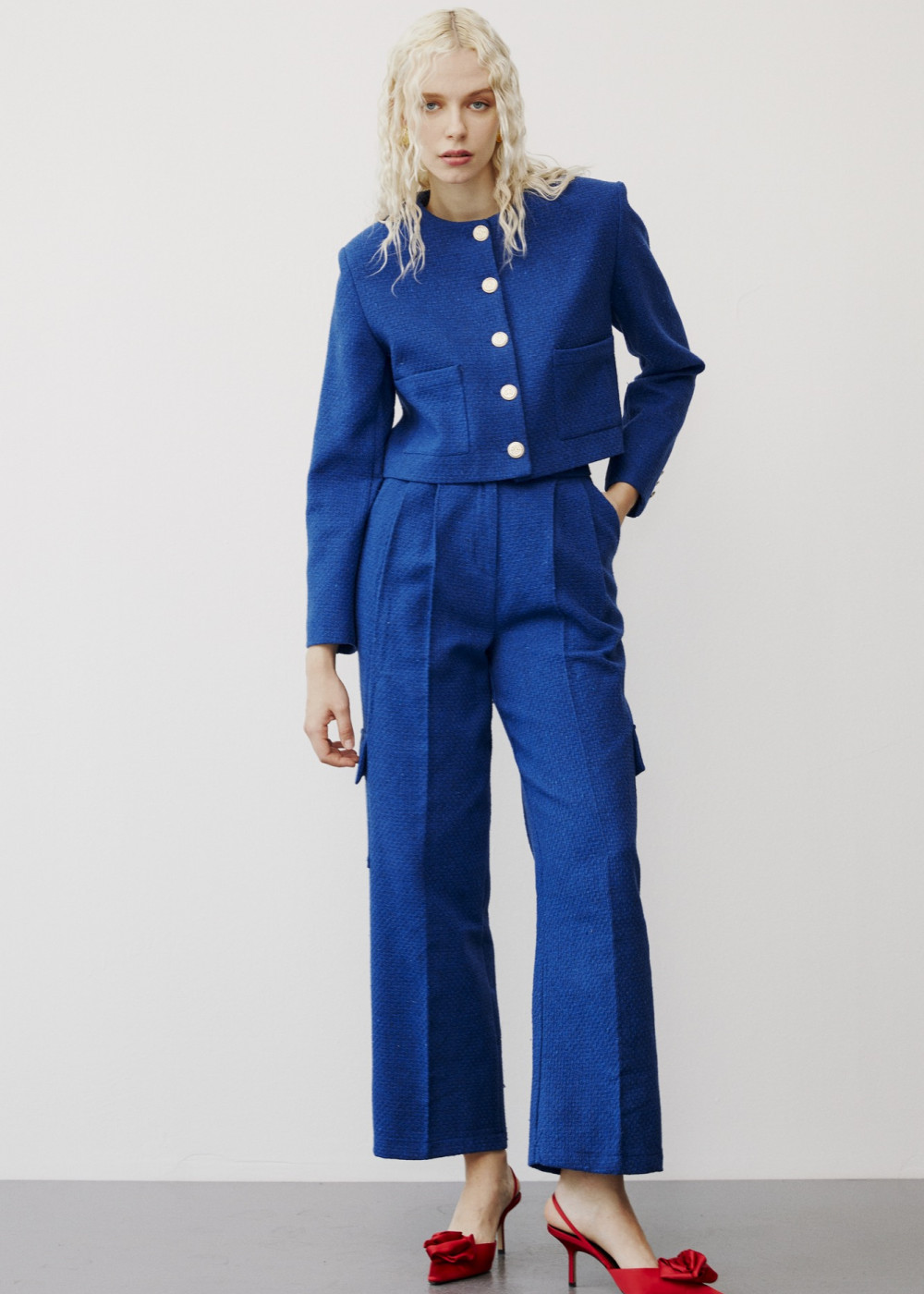 Chanel Crop Jacket - Chanel Cargo Trousers
Long sleeved chanel fabric crop jacket with padded pockets, pockets and gold detailed button fastening on the front.
Cargo trousers in chanel fabric with an elasticated waist.

S2-M2-L1
%70 Cotton %30 Polyester
Price
Wholesale price of all sizes specified in the product description.